As much as we look forward to the gathering around Thanksgiving, preparations for many of us include ticking off a mental list of what we cannot talk about for fear of igniting a feud in-between second helpings and dessert.
In the spirit of the holiday, I present a list of topics (about retirement of course) that fall into three categories:
Safe for dinner conversation.
Discuss only when Uncle Bob is out of the room.
Danger! Politics!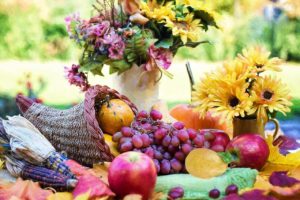 Whether you play it safe or plan to leave before the pie is served, here are nine retirement planning trends for which I am thankful this season. Please don't blame me if some relatives at the table feel differently. More