The typical retirement plan devised by a financial advisor will call for you to manage your investments in stocks, bonds and cash so that they last through your projected life span.
I agree that you need to create a plan to manage your investment assets, but I also remind people entering the retirement zone to consider their other assets and resources: Your house, income annuities – and your ability to continue to work.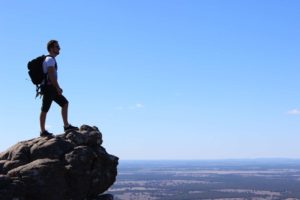 At age 65, you have worked 40 years or so and have amassed savings that you will use to finance your retirement. That amount of retirement savings plus Social Security might enable you to replace, say, 60% of your current income, forcing you to consider downsizing your home or lifestyle.
What if you could find satisfying work, either full- or part-time, for the next five years of work? You might be able to retire on between 80% or 90% of your final pay.
The leverage of those last handful of working years is tremendous.
The benefits of work
Continuing to receive compensation, salary or consulting fees will help you postpone the start of Social Security payments, perhaps to age 70. That's as long as you are allowed to wait, but the government adds a hefty bonus to your annual payments for each year you delay. It could add up to 40% more Social Security income.
By generating cash flow from your work, you can delay the draw-down of retirement savings or receipt of income from an annuity. That means another 25% to 30% of income from this source.
During these extra years of making money, you can contribute to your 401(k) or other retirement savings vehicles. Using the tax law's catch-up provision can be particularly helpful. Adding that to your existing retirement savings will provide a real boost to your income.
The combination translates into healthier retirement savings and larger monthly payments in retirement.
Filling a short-term income gap from other resources
What if you can only find part-time work or your full-time work pays you less than your previous employment? This is a time when smart retirement income planning is critical.
Your house can also provide monthly checks, through a reverse mortgage or a line of credit. Consider getting approval for one of those at around the time you retire from your longtime job. Even if you decide not to activate payments, the availability of house-based income will provide peace of mind.
You have many options to turn your savings into income annuities, as well, which will provide lifetime guaranteed income. You need to annuitize only a portion of the savings to fill the gap of post-retirement work wages.
Who will hire me?
Don't worry about whether you will be employable. With the increase in Boomer retirements, I believe there will be a shortage of qualified knowledge workers across the business spectrum. You can decide whether to work full- or part-time, and whether to stay in your field or branch out to something new. Maybe you will have more opportunity to work from home, take vacation time when you want it, or not get as upset as you used to when the boss starts to rant.
Brian Drum, president of Drum Associates, a leading executive recruiting firm in New York, told me that as more companies accept the "mobile workplace" and a shorter work week, there will be increasing demand for knowledge workers to fill the void. In addition, with low unemployment rates in general, finding full-time replacements will be difficult. This offers a unique opportunity for retirees to start their second career without having the demands full-time hours and commuting.
"A first step in this process for new retirees is to get their skills organized and inventoried and to update their resumes," Brian told me. "Most retirees have a wealth of untapped know-how."
Take your time
One of the best things about working past your first retirement age is time: If you feel you haven't saved enough, you have time to make it up. If you haven't worked out all the details of your retirement income, you have time to do so. You don't have to rush into decisions because you have stopped working and your income is about to fall off a cliff. Instead, you can give yourself the opportunity to create a more secure financial future for yourself and your family.
To learn about how much your retirement savings are worth, and what you can do to increase your retirement income, go to Go2Income, where you can develop a plan that addresses your personal needs.