Perhaps your net worth is $500,000 and you justifiably feel successful. At the same time, you probably still worry: When you choose to retire, will you have enough money to last the rest of your life?
There's a reason for that. Until now, no one could tell you how much income your savings – even $500,000 or more – would create for you starting at retirement and continuing for life.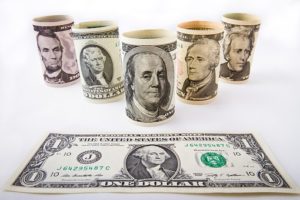 Now, you can get your answer. Go2Income.com is introducing a fresh new approach to retirement planning. For the first time, you can calculate with certainty how much income you will be able to count on for the rest of your life. That's your Income Power.
You aren't average
Income Power is different than the retirement planning methods that have been available before.
Up until now, you've been offered retirement calculators that predicted your financial future based on statistical averages. Average life expectancy and average return on investment. But no one is average, so you can't really count on the numbers with confidence.
Statistics show that individual investors underperform the market by 1% to 3% per year on average. In addition, as I wrote about here, investors are unlikely to be continuously invested when the market is volatile or when the portfolio balance is low.
Savings are good, without question. The more you have, the easier it is to create income. But savings only tell you today's situation, not tomorrow's.
For instance, you might find a retirement calculator that estimates your current cash, stocks and bonds, together with Social Security, will give you a 70% chance of generating income to age 90 with money to spare. But what if you live to 95? And what happens if the market dips just when you need to cash in some of those stocks or bonds?
Income Power offers planning with certainty
With the Income Power tool, you can calculate your future with precision. It will tell you how much lifetime income your savings will produce – guaranteed – so that you can plan confidently.
What makes Income Power possible is a marketplace of highly-rated insurance companies that will sell you guaranteed lifetime income starting at future dates you select.
Using the Income Power tool below, you can get a good idea about your own Income Power within about three minutes. Or you can visit Go2Income.com/IncomePower, later on. Either way, you will fill in a few questions about your age at retirement, the amount of your savings, and whether you will be supporting a spouse or other heirs. Then find out how much income your savings will generate for life.
INCOME POWER
Find out how much lifetime income your savings can generate
How our retirement planning works
The first goal is for you to calculate the amount of guaranteed income you can generate from your retirement savings each year for the rest of your life, starting at your expected retirement age. To simplify things, we add up the guaranteed income until an age you specify – say, 90 or 95.
Example: Husband, age 62, and wife, 60, thinking of retiring in eight years. They have $600,000 in retirement savings. They are concerned about late-in-retirement expenses, having taken care of wife's mom.

The couple plan to leave their kids with residence and life insurance. Their Income Power is over $1,500,000 through age 95, with income starting at $36,000 and growing to $71,000 at his age 85. Income continues as long as one of them is alive.
Add this to your Social Security and pension, and you have your lifetime income budget.
If the total is not enough, you can consider a few adjustments to your Income Power. You might add to the retirement savings, delay retirement, lower the purchasing power protection, or reduce the protection for a non-spouse beneficiary. If you can't find a satisfactory result online, we recommend that you speak with a Go2Specialist.
Once you're satisfied with your Income Power, we'll introduce you to an advisor who will design a customized plan that looks at each component of your retirement savings, taking into account the tax attributes and income-generating potential. Importantly, we go beyond your stock and bond investments to consider all potential income sources at your disposal.
In this process, we look at your Income Power as the risk-free benchmark. Then we introduce the possibility of growth (and related risk) and liquidity for unexpected expenses. Our goal is to create a retirement plan where your true income covers your basic living expenses.
That income, as I wrote about here, includes payments from Social Security, pension, income annuity payments, interest and dividends. It may also include a draw-down of home equity via a reverse mortgage – but not the sale of financial assets.
Plan with confidence
Income annuities are an important part of fulfilling the goal. I know how powerful income annuities can be. I was trained as an actuary, have run divisions of major financial service firms, and hold two patents on income annuities. They are proven products guaranteed to provide lifetime income. And they are often tax-advantaged.
Many retirement plans are based simply on tapping into your savings each year. Income Power doesn't do that.
With the Income Power calculator, you can stop asking, "How much savings do I need to retire?" Instead, you will know exactly how much income your savings will provide. Then you can create a personalized retirement plan that works for you and your family.
There is enough uncertainty in the world. Start planning your retirement with certainty.
If you are ready to learn your Income Power – with no obligation – go to Go2Income.com/IncomePower and answer a few simple questions. It will change the way you think about your retirement. Or you can talk to me directly by writing to Ask Jerry.