We are about to add the first of a series of new income planning tools to the Go2Income.com site. It will allow retirees to design an income allocation plan tailored to their personal circumstances.
I have been writing about income allocation for a while. This approach changes the retirement planning paradigm and addresses your need to create more income with less market risk. For the rest of your retirement.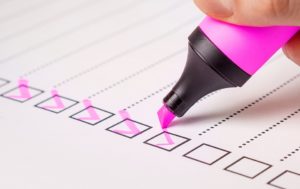 Income allocation is a different approach than you will hear from most financial advisers. They talk about asset allocation, which places your savings in different buckets – stocks, bonds, etc. – from which you can withdraw money until you reach a certain age. If you live longer than that, you have to talk to the kids about moving in with them.
With income allocation, you decide now how to generate your income from investments and from income annuities. The income annuities are important because they offer guaranteed income for the rest of your life. As I wrote here, an income allocation plan also enables you to allocate a smaller amount to higher-risk withdrawals. In fact, you may be more likely to stay the course when you know a check will be deposited into your bank account every month.
Help us help others
We are inviting you to learn about the planning method while it is still part of what we call a "beta release." You can test it before it's available to the general public. Register here if you'd like to participate in this test.
After reviewing the income allocation educational materials and tool on the Go2Income site, we would greatly appreciate if you take a few minutes to complete a brief survey at the bottom of Income Allocation/Step 3.
We will use your feedback to improve the tool and educational support, as well as helping us design other Income Planning tools we add to Go2Income after that.
A helpful income allocation plan
We are hoping to learn whether our site does a good job of explaining income allocation. What changes should we make to the educational materials? Are the tools and results clear? Does income allocation make sense to our subscribers?
With your help, retirement will be changed forever.