Last week, I discussed the problems of certain predictive models, like predicting the next president or the success of your retirement. Whatever those limitations, you now have to live through your retirement with a totally unexpected president.
While you may be getting your fill on post-election analysis, let me quickly address some of the economic and policy decisions that could affect your retirement.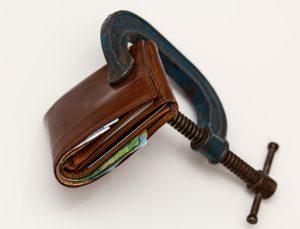 While we are starting to get a few clues about what Donald Trump's policies might bring, particularly for retirement finances, it's early in the process. Not surprisingly, a move toward more retirement security could be seen in some personal financial decision-making.
Interest Rates and Fixed Income Investments
Since Election Day, interest rates have increased dramatically – the 10-year Treasury went from 1.76% to 2.25%. That has meant, among other things, that holders of long-term Treasury bonds have seen the value of their holdings drop by 6% as interest rates increased. Treasuries are a safe investment, of course, but if you are living off the withdrawals of principal, you will have to modify your strategy if the trend continues.
On the other hand, the pricing of the income annuities should improve as annuity carriers raise their underlying interest rate. Since companies typically review their rates on a monthly basis, we haven't see any adjustments just yet. We will report back to you when they do.
House Values
Increases in mortgage rates corresponding to increases in interest rates generally may affect the market value of homes. While also increasing the cost of borrowing or refinancing, this is important for retirees if they plan on tapping home value through reverse mortgages or home equity lines of credit.
Federal Income Taxes
Both the president and Congress have vowed to make changes to your federal tax bill. This also may require modification of your saving tactics. However, your general strategy will probably remain stable if you have followed these guidelines about the "tax bomb" that may lurk in your retirement plan.
Protecting Your Social Security
I'll be looking for movement in Congress to make Social Security more secure as a key pillar of most peoples' retirement. It is unclear whether President-elect Trump is aligned with the Republican platform on this issue, although I have to assume that any changes will affect future – not current — retirees. My advice is to stay aware of legislation and make sure your federal lawmaker knows what you think. The AARP offers a good primer on Social Security, and I won't mind if you adopt my proposed reforms as your own.
The Stock Market
While we don't know exactly what the "Trump economy" will look like, the stock market certainly doesn't. The Dow Jones futures dropped 750 points on Election Night, followed by Wednesday, when the Dow Jones average finished the day at plus-256. The market continued its bounce and now is at its all-time high. Who knows how many bounces we can expect?
Ups and downs
In politics and in government, some uncertainty is a reality. Hedging against that uncertainty – with products like income annuities — helps you build confidence in your retirement even as you digest the many opinions about what will happen to deficits, inflation, interest rates and other financial markers. My approach is to avoid trying to time the market. Instead, I decide what my retirement goals are, and then put tactics in place to achieve those goals. It's a long-term approach that is independent of which party occupies the White House, and I recommend that you do the same.
If you would like to discuss your financial future with Jerry, drop him a line at Ask Jerry. He will personally answer your questions.